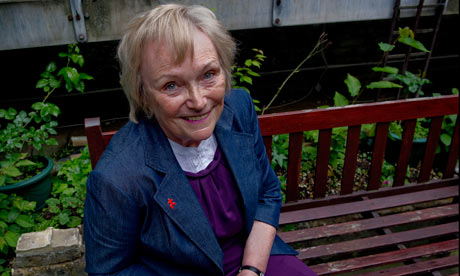 In both The Times and on the Today programme on Radio 4 this morning, Dame Elisabeth Hoodless, retiring from her long standing post as Cheif Executive for the Community Service Volunteers this year, has criticised the coalition's Big Society, claiming government cuts are undermining the very idea of community volunteering.
Such criticism from any respected head of a respected charity would be enough in itself, but is made even sharper by Dame Hoodless being seen as the 'mother of the Big Society'.
She told the Times the "massive" council cuts would make it harder for people to do more in their communities and told the BBC that "…it's about one hand not appreciating what the other hand's doing…"
Dame Hoodless voiced concerns back in May of last year to The Guardian, asserting that while a great idea in principle, the changes would have to be managed, with many volunteering opportunites at saturation point already, and the in-built costs of making bids could lead to inertia and waste. (source)
Ministers insist they are creating new sources of funds for voluntary groups and the government has said it will be investing £470m over the next four years in charities and voluntary groups to give them independence from state money.
But Dame Elisabeth told BBC Radio 4's Today programme:
The cuts that are being imposed on local government and the health service are taking place now.

So there are a lot of very worthwhile programmes – for example volunteers working in child protection as promoted by the minister for children – which are now under threat of closure. (source)
She also told Today that funding for some projects came at the expense of others.
She said a £13m summer scheme for youngsters to spend six weeks meeting people from different backgrounds was being paid for by withdrawing funding from other initiatives such as one at Queen Mary's Hospital in Sidcup, south east London.
Volunteers have been saving £600 per patient by helping them eat their meals at mealtimes and keeping the stroke unit open," she said of the hospital. So, it's about one hand not appreciating what the other hand's doing and not getting the decisions made in a timely fashion.
It seems like a bad news week for the Big Society as Dame Hoodless' comments come on the tail of the Big Society Czar Lord Wei having to quit last week due to not having enough time (source) and Liverpool's decision to abandon a pilot Big Society scheme due to council cuts that have reduced voluntary groups.
What do YOU think?
The government say money is being made available to charities and voluntary groups to be less reliant on the state, but does it seem right to reduce reliance on the state with more reliance? Should charities be exempt from the kind of cuts other groups face? Are the cuts being done in the right way, and how are the effecting you?
Phil Sootheran