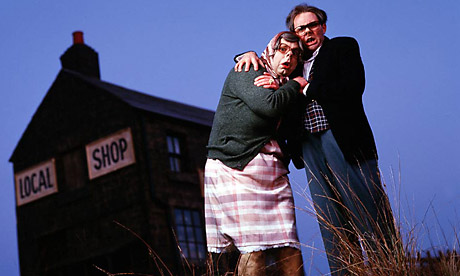 One way of tackling funding shortfalls is to raise the money previously provided by government and local government is to raise the money locally.
Hackney Council for Voluntary Service is looking at developing a programme of local giving. The residents on a defined social housing estate in the borough would pay a set amount per month to their local youth project, taken in the form of a rent levy. This would, in theory, pay for the youth activities in their area.
Is this what is meant by (drum roll please…. ) 'The Big Society'? Is it a good way to target local funding for local needs, so that the residents see exactly where their money is going, and reaping the benefits? Is it a good way to show people what youth work is?
In discussions at The Youth Association, we've come to understand that youth work is a most misunderstood area. The majority of people that haven't come into personal contact with youth work seem to think we either run youth clubs or deal with young offenders, so maybe this is a way to show people the range of things that good youth work provides to themselves and their area.
Hackney are asking if anyone else has tried this method of funding, or raising money locally to provide a service locally. The National Council for Voluntary Youth Services are also interested. so if you have anything to tell, email Dom Weinberg at dominic@ncvys.org.uk.